Integrated Behavioral Health Programs for Healthy Living
SPIRITT utilizes an array of research-based practices to work with individuals struggling with trauma, mental health, substance use or with co-occurring disorders. The child, youth and family mental health program is designed to help improve daily living for children and youth exhibiting emotional and behavioral problems. Our outpatient substance abuse program provides a full range of prevention, treatment and recovery services for youth and adults. Individual, group, family counseling, and psychiatric assessment services are offered at no or low-cost for eligible individuals and their families.

Integrated behavioral health program and services are funded by Los Angeles County Department of Mental Health and the Department of Public Health, Substance Abuse Prevention and Control and include:
Community Based Child, Youth and Family Mental Health
Wraparound (Intensive services to youth and their caregivers)
Outpatient Substance Use Treatment for Youth and Adults
Programs are CARF Accredited: CARF accreditation signals a service provider's commitment to continually improving services, encouraging feedback, and serving the community.
To learn more about CARF, visit  http://www.carf.org/home/.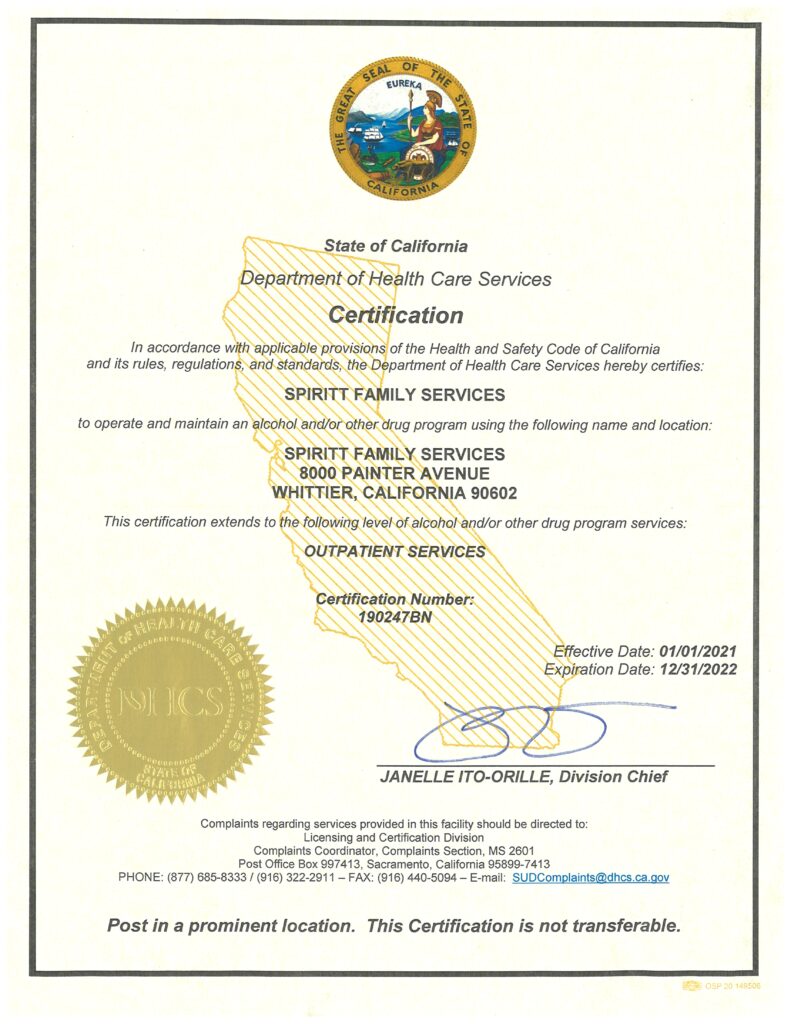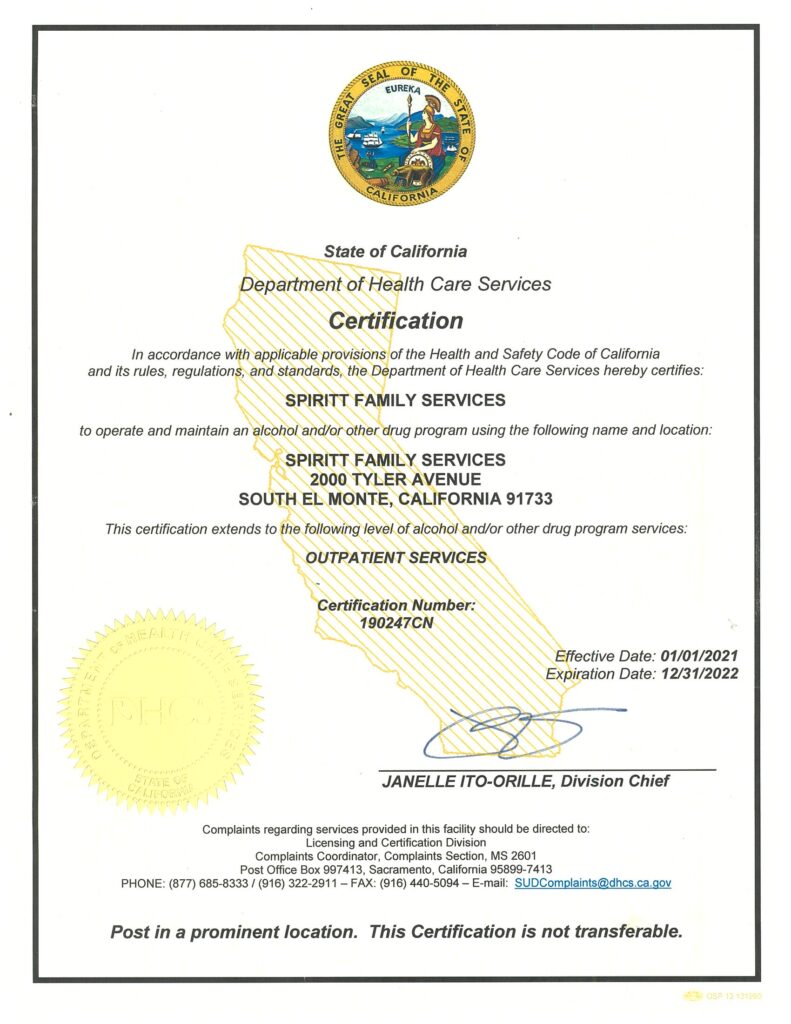 SPIRITT Family Centers in Whittier and South El Monte are certified by the State Department of Health Care Services for Outpatient Services